Extra – Curricular Education
After-School Clubs
Although we are a small school, we are proud of all the After-School Clubs that the children have the opportunity to attend. So far this year, 78% of children who attend our school have joined and attended a club after school. We obviously want this percentage to rise and so we're always looking at new clubs and experiences that the children could have the pleasure of joining.
Please see below for the clubs that we have created so far, this academic year. For such a small team, we've done a lot!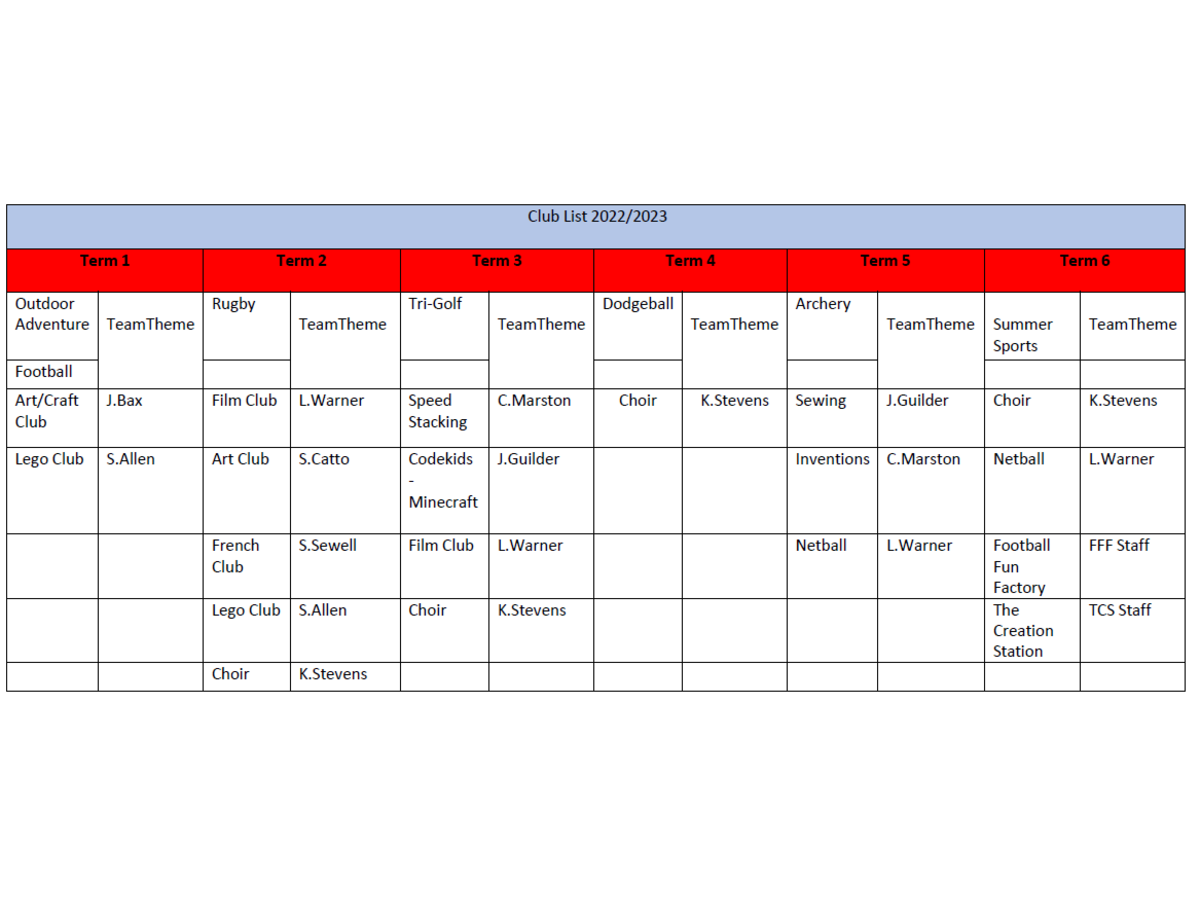 Inventors Club
Children from Years, 1, 2, 3 and 4 can come to this club and invent boats that float, towers of spaghetti and fun and funky sounding musical instruments. It's a great way to plan, design and create!