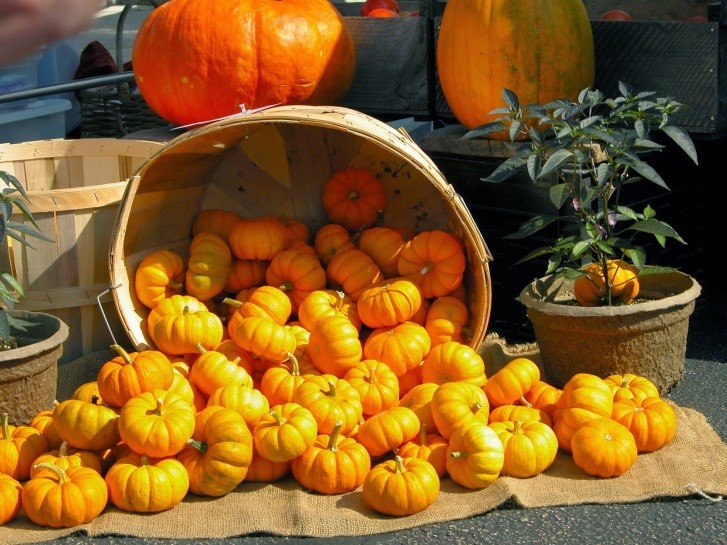 22 September 2020
Harvest Festival
School Harvest Festival Service
Our Online Harvest Festival Celebration will take place this Friday 25 September 2020 in school via Zoom between the 4 Classes. Our theme this year is "People who ensure we have enough to eat" – Farmers, greengrocers, supermarkets, lorry and delivery drivers, foodbanks and charities etc. We are hoping to record our festival and place it on our website for you to view later at home.
Harvest Festival Donations to the Food Bank
We would like to make a whole school donation of food the local Food Bank. If you would like to contribute to our school donation please look at the list below and send/bring your donation to school on Friday morning. We will put boxes in the Courtyard on Friday for your contributions.
Pasta

Rice

Porridge Oats

Breakfast Cereals

Long Life Milk

Long Life Fruit Juice

Snack Bars

Biscuits

Squash

Baked Beans

Sauces: Tomato, Brown, Soy Sauce, Tomato Puree

Tinned Vegetables: Peas, Sweetcorn, Kidney Beans etc

Dried Lentils

Dried Herbs and Spices

Pasta/Curry Sauce

Gluten Free, Vegan & Vegetarian Options of all of the above are useful

Tinned Meat or Fish

Tinned Tomatoes

Flour

Sugar

Cooking Oil

Tinned Fruit: peaches, pineapples

Jelly/Angel Delight/Instant Whip

Toiletries:

Shower Gel, Soap, Toothpaste

Shampoo, Conditioner, Toilet Rolls, Tissues, Hand gel, Sanitary Products, Baby Products