Christian Foundations Champions
Our Christian Foundations
Here at Monkton Church of England Primary School, everything we do is based on 3 Christian Foundations that we have learnt from our Bible narrative and other stories - these are Compassion, Courage and Justice.
These foundations also form the basis of our motto - Compassion, Courage, Justice - Jesus said, 'Go and do the same.'
At Monkton, we want to see these Christian Foundations being lived out on a daily basis whether you're at here at school or at home. And, we want to celebrate when they're being 'lived out' as this shows that children are well on their way to thriving and flourishing as they continue their life journey.
Our Foundations Champions are nominated during each week. They can be nominated for showing Compassion, Courage or Justice - they can even be nominated in all 3 Foundations! Children, who want to make a nomination, take a nomination form which can be found in every classroom, they write their nomination and who it is for as well as an explanation as to why they are nominating someone. Once this form has been written, the children post it into the Christian Foundations Nomination Box, as you can see from the picture below.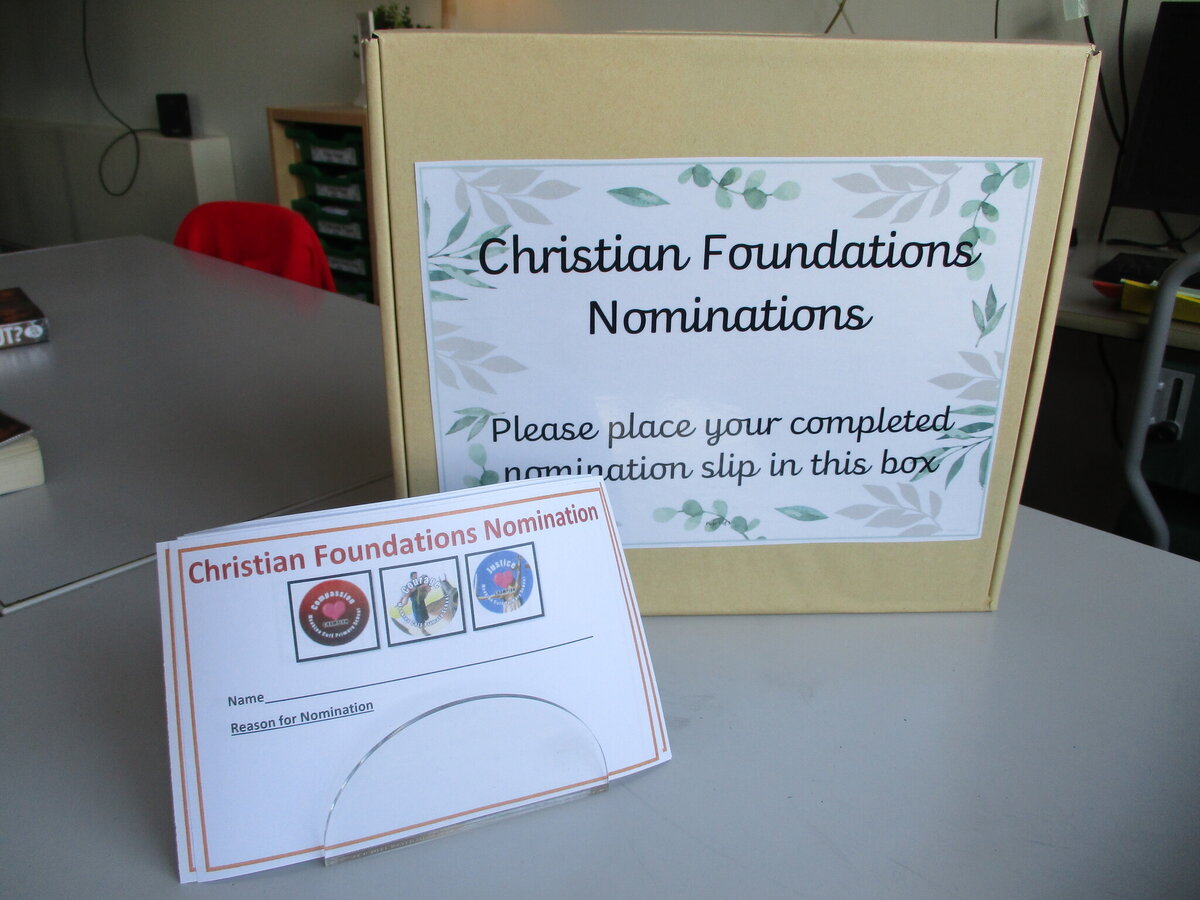 The Christian Ambassadors then take all the nominations in at the end of the week and choose one winner for Compassion, Courage and Justice. The winner receives a sticker, like the ones shown below. When the child receives a sticker, they don't put it on their jumper or shirt - they add it to their Christian Foundations Record Card (as shown below), which over the course of the year they will try to complete to show that they really are thriving and flourishing and they really have done as Jesus said, 'Go and do the same.'
Our Christian Foundations Champions 2023-2024
Each week we will post a new picture of the Champions so keep on checking this page - it could be someone you recognise!