Christian Foundations & Collective Worship

In God's Eyes, Everyone is Special
"We aim to create a community that enables every child to be and do the best they can.
We will actively promote the development of pupils' spiritual, moral, social and cultural awareness, fostering attitudes of tolerance and respect which ensures every member of the school community feels important and valued.
In school we celebrate and promote our Christian Foundations
Our Christian Foundations are:
Trust, Friendship, Compassion, Forgiveness, Justice
Trust – The parable of the sower
Friendship – The parable of the persistent Friend at Night
Compassion – The parable of the Good Samaritan
Forgiveness – The parable of the Prodigal son
Justice
–
The parable
of the sheep and the goats
Christian Foundations Champions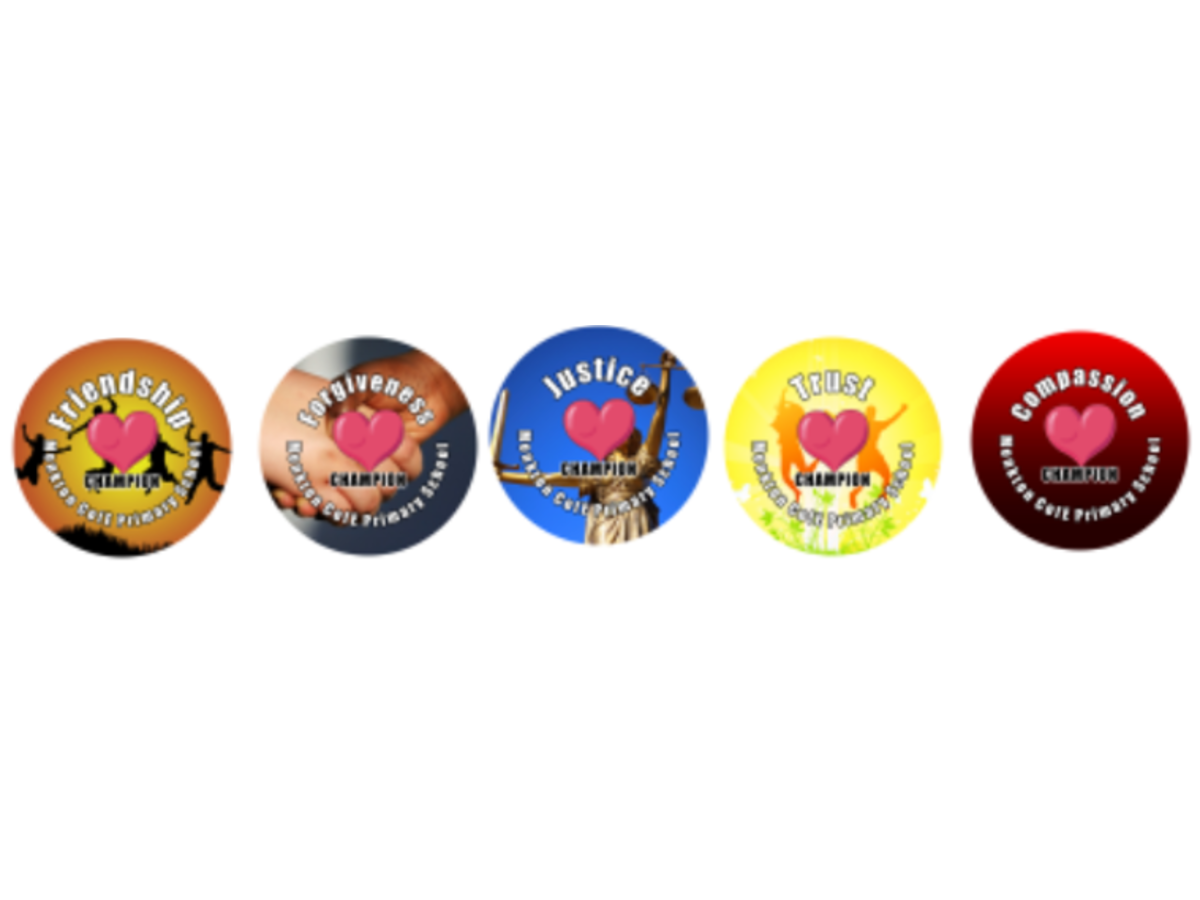 Each Classroom has 5 nomination boxes, one for each of our Christian Foundations. Over the course of a week, children can make nominations, highlighting a child and why they deserve a special Christian Foundation Award. At the end of the Week, our Christian Ambassadors will collect all of the nominations and choose a winner for each Christian Foundation. These children will then be presented with a sticker during our special worship on the Friday.
Collective Worship
At Monkton Church of England (Controlled) Primary School, the daily act of Collective Worship is viewed as an integral and important part of school life. Through this and in the general ethos of the school we seek to promote our Vision Statement and Christian Foundations.
Collective Worship is a time where the school community, from a range of backgrounds, beliefs and ages, meets together. Worship in the school is based on promoting the Christian Foundations which permeate the ethos of the school. However children and adults from a range of beliefs and none are welcome to take this opportunity to reflect, sing, listen and celebrate as a school community. As such, the contributions of staff, pupils, church clergy, parents, carers and other visitors are valued highly.
Worship is led by children, staff, governors and representatives of the clergy. At the beginning of a week the theme is introduced. Our themes for Collective Worship are taken from Collective Worship planning materials for Rochester and Canterbury Dioceses; these are provided on a 3 year rolling programme.
Anglican Inspection Report 2016
M7 Collaboration